Bovine School of Improv
"Life is an improvisation" - Stephen Colbert
Denver's oldest and largest Improv school is the best place in the region to learn the art of improvisation. Gain confidence, build better relationships, become a force in the workplace. Improv improves everything. Don't hesitate; jump into classes today!
---
Improv Your Life
Learn the art of creating moments on stage for an audience's entertainment! This unique 5 Level program for adults starts with basic improvisation skills and character work, and then moves to more advanced improvisational play. Upper Levels (3 - 5) perform in the Improv Hootenanny. Students who complete all 5 Levels create and perform in their own graduation show for family, friends and the public.
Level 1:
The number one rule in this level
is... have fun! Work with your scene partners to develop places and objects through the power of imagination and group mind.
Level 2:
Have more fun! Learn how to create characters from suggestions. Develop techniques for finding characters in the moment without preparation.

Level 3: Embrace the joy of creating scenes. Learn to move forward together with your scene partner to build scenes that could have been scripted by the world's greatest playwrights... without a script.

Level 4: Learn the forms that make improvisation what it is today. Learn the standards of improv taught the world over such as The Harold, The Armando, La Ronde, and more.

Level 5: Create your very own show, with a completely new form of improvisation, that will run for 4 weeks on the main stage at the Bovine Metropolis Theater.
Walking into your first day of class, you will find people just like you, mothers, fathers, professionals, students all anxiously awaiting the unexpected. From the very beginning, you will jump into games that hearken back to your childhood; these games will rapidly develop into useful tools that embrace the unknown. Whether you want to perform or become an expert in performing your vocation, you will find that improv provides the building blocks to venture boldly into the new. You will learn skills to navigate any situation, on stage and off. "Life is an improvisation," you never know what might happen, and The Bovine School of Improv teaches you to celebrate the unknown. Jump into classes today, and defy expectation!
Here Are Our Next Available Level 1 Classes:

Thursday Evenings, 7:00 - 9:30 pm
Start Date: November 13, 2014
Class Dates: November 13, 20;
December 4, 11, 18;
January 8, 15, 22. (no classes 11/27, 12/25 or 1/1)
Instructor: Eric Farone
Tuition: $249
ENROLL HERE!
If these classes don't fit your schedule, we have new Level 1 classes starting all the time. Email Kent Welborn at KentW@bovinemetropolis.com for information on upcoming Level 1 classes! We are also considering offering new daytime weekday classes, email Kent if you would be interested in taking a class during that time.
You may have difficulty opening our enrollment forms using certain web browsers (Internet Explorer, for example). If you experience any trouble, please email Kent atKentW@bovinemetropolis.com to enroll via email.
---
Levels 2, 3 & 4 - The Upper Levels
Want to jump back in? If you have taken classes through the Bovine School of Improv in the past but had to take a hiatus for any reason, now's your chance! You can participate in the final two weeks of the previous Level for free when you enroll in a Level 2 or higher.

Here Are Our Next Available Upper Level Classes:
Level 2
- Characters - Starting October 29
Wednesday Evenings at 7:00 pm with
Bre Forkes
Prerequisite: Bovine Level 1

Level 3 - Scene Work - Starting October 22
Wednesday Evenings at 7:00 pm with
Royce Roeswood
Prerequisite: Bovine Level 2
Wednesday Evenings at 7:00 pm with TBD
Prerequisite: Bovine Level 3
ENROLL HERE!
---
Bovine School of Improv Scholarship Fund
We have a scholarship fund set up for those in financial need that want to take improv classes at the Bovine!
If you are interested please
CLICK HERE
for more info on the scholarship fund and how to apply.
---
Testimonials - What People Are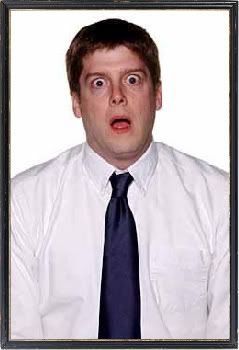 Saying
"If you've been holding off, now is the time to JUMP! Studying (ok, playing!) at the Bovine Metropolis gave me self-confidence in all areas of my life, especially business. I wish I'd had access to these teachings when I was writing half-hour sitcoms in Hollywood; I would (have) experienced comfort, grace and ease in pitch meetings instead of panic and fear. Just say 'Yes, and...' watch your world transform."
- Former Student
"Taking the Level 1 class was one of the best decisions I've made all year. I can't think of an aspect of my life that hasn't been positively impacted by learning improv and taking this class." - Current Student

"The Bovine experience has freed me up as an actor, especially at auditions. I'm able to take more risks and have booked gigs because of that."
- Former Student
"People involved with improv are energy producers. It pours out of them, in contrast to those who suck the life out of the air around them. This makes improv people great to hang out with. I'm now hooked on improv and plan to go through all 5 Levels. I find myself having improv scenes with myself in my mind, which, come to think of it, is rather odd and probably the beginning of my downward spiral."
- Former Student
"Improv is a great way to loosen up and have fun. As an adult, there aren't many opportunities to be silly and not be judged for it. This is a great venue for being goofy!"
- Current Student
"The skills and confidence I am gaining here (at the Bovine) are spilling over into the rest of my life. The idea of listening, reacting and responding is resonating in my personal and work life." - Former Student
Taking classes at the Bovine is a great way to break our of your shell and do something fun and different. It's great for building self confidence and learning to be more outgoing. It really is true, taking classes at the Bovine is a great way to "Improv" your life! The classes and staff there are top notch!!" - Former Student
---
Gift Certificates
Buy Level 1 Improv Classes for friends of family! Give the gift of laughter and improv someone's life!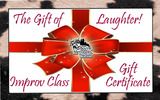 ---
Mumbo Jumbo - The Fine Print
Questions?
Email KentW@BovineMetropolis.com or call 303-758-4722.
Class Location
All Bovine School of Improv Classes take place at:
Bovine Metropolis Theater
1527 Champa St
Denver, CO 80202
We Validate! - $3 Downtown Denver parking for Nights and Weekends at the 16th Street Center parking garage on the corner of 16th and Champa! Half a block from the Bovine! CLICK HERE for more details!
General
All students (regardless of experience level) start at Level 1
Each Level is 8 weeks long and consists of 20 hours of instruction
The only prerequisite is an open mind and a desire to learn
Minimum age is 18
Students can make up any missed classes
Any repeated Levels are 50% off
Referrals & Prepayment
Cancelation/Withdrawal/Absence Policy
Tuition is due at time of enrollment.
Cancellation by Bovine Metropolis Theater: 100% reimbursement of tuition paid.
Cancellation by student 7+ days before a scheduled start date of class: Full reimbursement minus a $25 cancellation fee OR a full credit to be applied toward another class to be taken by the same student within 12 months.
Cancellation by student 6 days or less from the scheduled start date of a class: Bovine Metropolis Theater to refund 75% of tuition amount (or the equivalent sum if student has not paid tuition in full) OR a full credit to be applied toward another class to be taken by the same student within 12 months.
Once class has started there are no refunds, nor can tuition be prorated due to student absences. Student may always make up a specific class when it is next offered. If, before the second class, a student chooses not to continue in the class, the amount of paid tuition may, with specific pre-approval from the Bovine Co-Owner/Executive Producer, be applied towards the tuition rate of another Bovine Metropolis class to be taken by the same student within 12 months
Tuition transfer to another student can be allowed with specific approval from the Bovine Co-Owner/Executive Producer and a $25 admin fee.
---